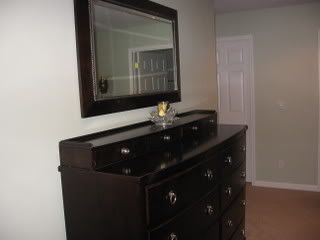 Sleep should come easy ... hopefully, with sweet dreams.
All the furniture is back in its place. We even finally got the mirror hung. Those Phantom Hooks really do work! The wall color is French Grey Linen by Porter Paints.
Tomorrow, I hope to start working on my window mistreatments. Not sure what I mean?
Check out
Nesting Place
.
Nite!