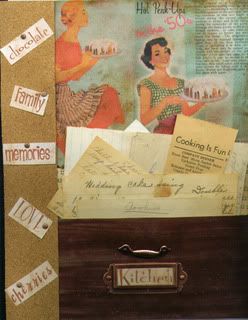 Here are a couple of recipes I used this weekend.
First - Chicken Spaghetti
from
'The Pioneer Woman Cooks'
Instead of the green pepper and pimentos, I just used an equal amount of red pepper.
I also used only white meat and omitted the cayenne pepper.
It was served alongside a salad with honey french dressing and fresh baked rolls
The next recipe is for a quick and easy Fresh Salsa.
In a large bowl combine:
2 cans black beans (rinsed)
2 cans corn - drained (I used one white and one yellow)
2 cans Ro-Tel tomatoes with green chilis (I used 'original')
Add enough Italian dressing to blend everything together.
Keep in frig overnight to marinate before serving with tortilla chips.
Goes great with a round of Hand and Foot!
Enjoy!